---
Semester at Sea®
In the Spring of 1987, I travelled around the world on the SS Universe as a part of the SAS program, an experience which changed my life in no small way: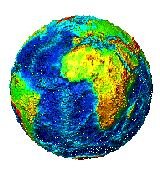 I visited the Bahamas, Spain, (the then) Yugoslavia, (the then) USSR, Turkey, Egypt, India, Malaysia, the Philippines, Hong Kong, China, Taiwan, and Japan.
I met, fell in love, and ultimately married Amy S. Martin.
And more recently, I have become active in the PNW alumni chapter, which has given me the opportunity to revisit the ship as each Fall voyage prepares to sail from Vancouver, and as each Spring voyage concludes in Seattle.
---
Articles and Information
---
Alumni Pages
---
Alex D. Wade / alex@wades.org

08 Nov 1999